37 Defender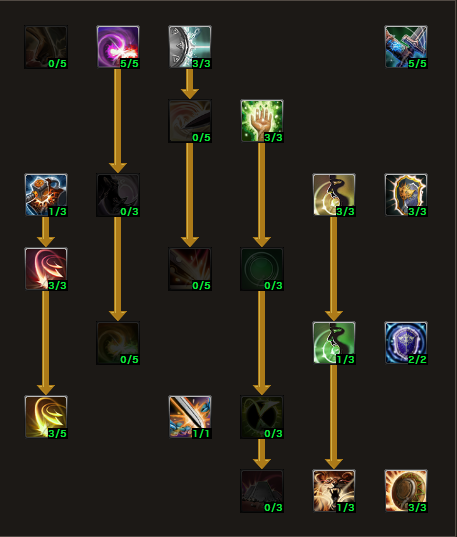 3 Sorcerer

- Change log -
Added
- +2 Cyclone strike, +1 Comeback, +1 Retribution, +1 Skill of your choice (Rapid Blasts)
Reason -
We focus on PvE on this build and want all kind of buffs to boost your damage by doing normal swing 1-3. Cyclone strike 3/3 increases 20% attack speed, comeback 3/3 is lowering the cooldown to 30 sec. Retribution is increased to 60% physical attack upon successful block.
Skill of Choice -
If you don't like Rapid Blasts on Sorcerer then you there's only 1 skill point left, there's plenty of skills to pick. You can pick these skills fitted for your style.
- Rapid Assault(Stun recommendation)
A stun skill that helps out with crowd control. However not that neccessary if you can block/dodge attacks. And stun doesn't work on bosses.
- Bastion(Survival recommendation)
Your emergency 100% block skill that saves you in dangerous situation. However you can dodge most of the boss attacks.
- Rapid Blast(Loli's recommendation)
This is the only skill that is useful in this build and the only skill that I favor for my last Skill of Choice. It hits twice and deals a fair amount of damage that can cause flinch and hit multiple enemies in front of you. It has a short range which is perfect to combo or suprise enemies.